Jeep Lifestyles is a website whose mission is to not only cover the latest in Jeep related news, reviews, and articles but also a place to share our experiences with these iconic vehicles that have touched the hearts of fans throughout the centuries. Jeep Lifestyles is built to deliver quality news, reviews, and products that bridge the gap between criticism and buyers choice. It is through these tasks that we hope to bring something truly unique and exciting to the Jeep community as we hope to see everyone enjoying great content.
The Jeep Lifestyles Team  – Contact Us
Will Morgan: Owner / Writer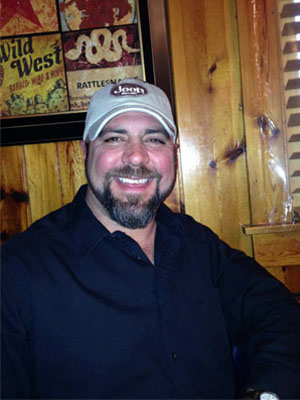 Will Morgan grew up with a passion for adventure and began off-roading at a young age where he got an early taste of four-wheeling with his parents in many of their Jeeps and other 4×4 vehicles. Fueled by a love for off-road trips, vehicles and adventure, Will brings more than 25 years of trail and automotive experience to the team.  Having owned and operated a successful business specializing in off-road accessories and vehicle customizing. Combined with his experience on trails and varied terrain, Will has built a reputation of credibility and expertise with manufacturers, vendors, suppliers and journalists. During his years of building, wheeling and customizing off-road vehicles, Will began to write and publish his experiences and his reviews on various aftermarket products. Many of those reviews, as well as the writings of his countless wheeling trips and adventures, have been published in domestic and international publications.
As the only Certified Off-Road Instructor in the state of Wyoming by the International Four Wheel Drive Trainers Association, Will works in various crucial roles as a program lead, course designer and trail guide.  His work with Jeep Jamboree and various press launches with top automotive journalists from around the world, he has earned the reputation as an expert in client and media relations.  As a proven expert in site selection and course design for both public and media events in the United States, Will also facilitated and designed courses for Camp Jeep in Dunhuang, China, while helping to expand a crucial element of international business for multiple companies,  Will's experience combined with his genuine passion for the industry makes him a valuable a resource and offers our client's unparalleled service and expertise.
You can reach Will at: [email protected]
Erin Morgan: Marketing Manager/Communications/PR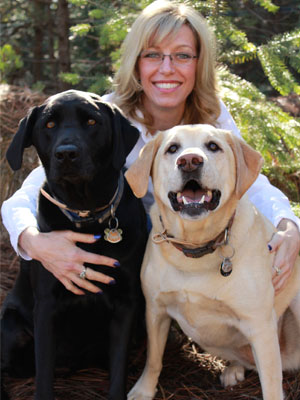 When you speak to Erin on the phone or meet her in person, you can be assured that you will always be greeted enthusiastically and taken care of pleasantly and professionally.  As a result of over 25 years of customer service experience, Erin knows that taking care of your needs and questions in a timely manner is very important to you.  She will do everything within her abilities to ensure you are well taken care of.
When Erin is working in the office, she is busy planning your next adventure!  Her personal goal is to make sure that your experience is extraordinary and one that you will carry with you the rest of your life.
When she is not working on the next adventure for you, Erin keeps busy at home with Will and their two Labradors, Roman and Ruth. These two "pups" are a daily source of delight and entertainment to Erin and Will. She also loves to spend time in the kitchen preparing extraordinary meals for her family and friends, as well as gardening and quilting.
You can reach Erin at: [email protected]