The first "Expedition Moab" was held in August and September of 2010 hosting different international groups from Australia, Japan and Brazil.
Many wheelers around the U.S. have Moab on their list of places to eventually go to experience the famed trails like Hell's Revenge, Poison Spider, Moab Rim Trail, Golden Spike… The list goes on and on. Before they get the opportunity to visit, almost all have watched videos on the Internet or have seen articles in magazines with pictures of obstacles' like Hell's Gate, The Hot Tubs, Escalator, Potato Salad Hill and many others. Not until they get the chance to get in front of the obstacles do they realize the challenge of each. Some people make it thru with what seems to be ease and yet others that wind up completely destroying their vehicles and even getting hurt in the process. That is Moab, which is just a small portion of what makes the area the attraction that it is.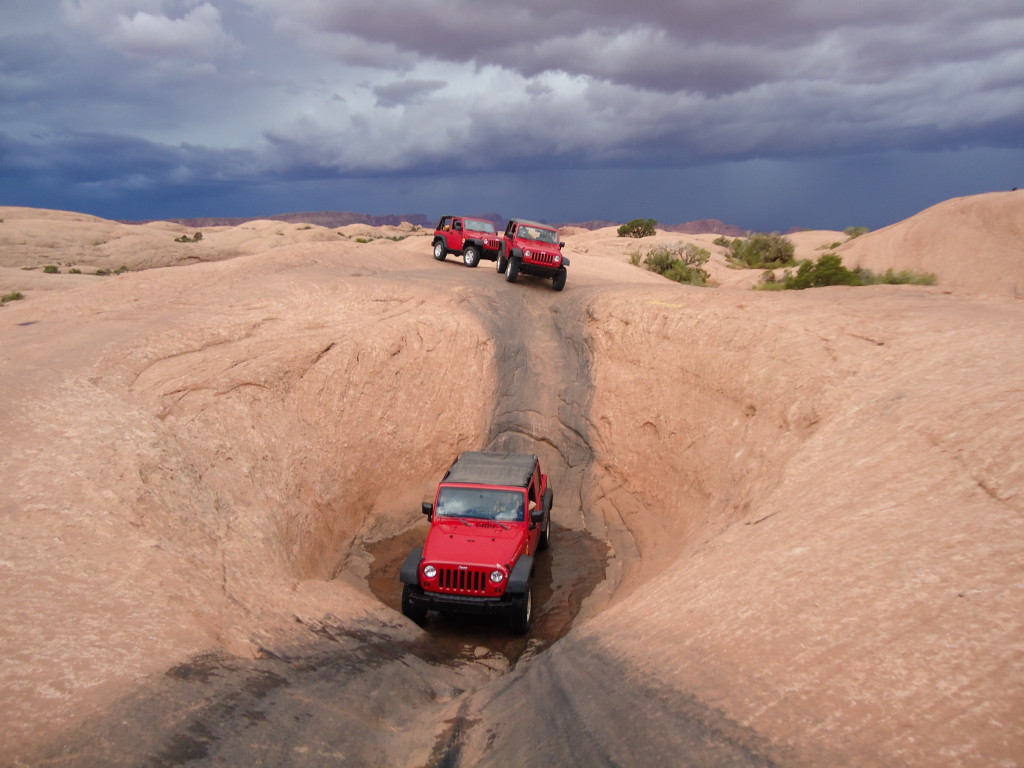 Until you have actually driven on one of the fins and felt how close to the edge you really are, or have seen the beauty of the La Sal Mountains in the background, you can't fully appreciate the feeling of actually being in Moab and experiencing what people will travel half way around the world to see. They get to experience it and take stories, pictures and videos back home to friends and family with memories to share for the rest of their lives. Moab is a great destination for those looking to hike, ride their quads or motorcycles, river raft and even climbing the cliffs in the area but what brings visitors by the droves is the wheeling and the trails.
This was the case with our groups that came to experience Moab for themselves. Our international groups are a various mix of from those that own Jeep dealerships in Australia to Chrysler executives from Japan as well as an off road club from Brazil. Some of these folks from each group have experienced the Rubicon Trail on other trips here to the states with us but were all blown away by what they saw and experienced during Expedition Moab. Between the Rubicon Trail and Moab they get to see the very best of what the product they know, love, sell and own can do, and why the brand name is known around the world for its capabilities.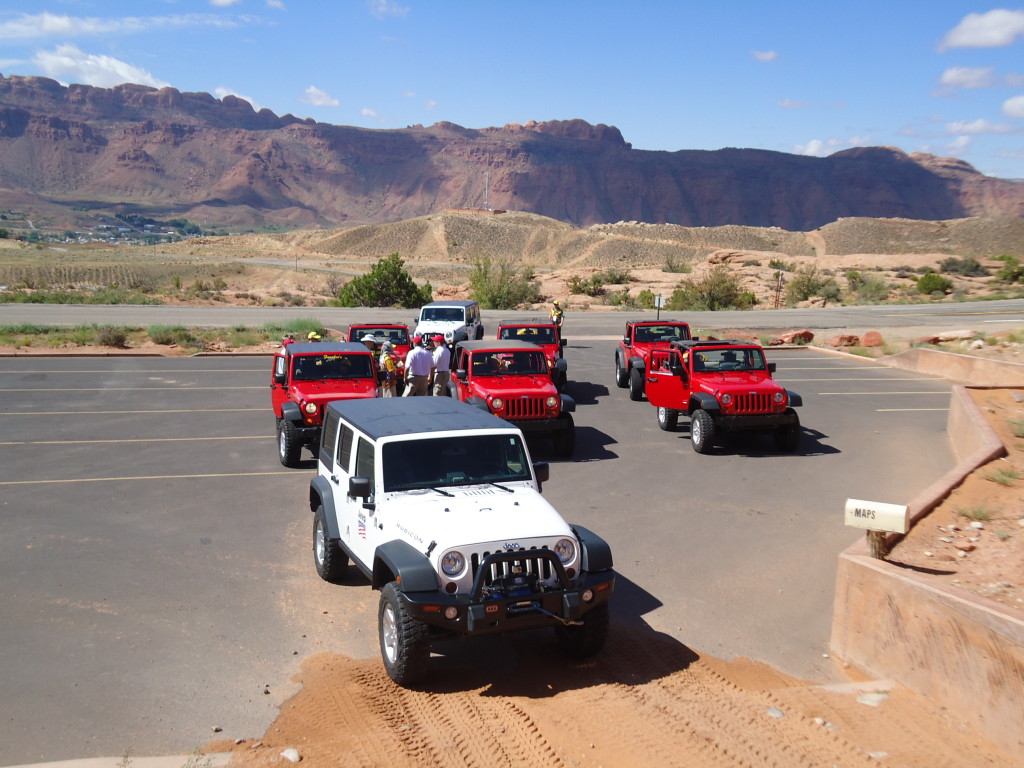 We started the groups out on Hell's Revenge for day one which has a very dramatic entrance to get the trail kicked off, after that there are multiple stops to see dinosaur tracks, fantastic over looks and numerous photo ops for scenery as well as challenges that show man and machine working together. Day two was spent on Fins &
Things which has a few challenges but is also set in an area that allows you to spend the day wheeling with the beautiful La Sal Mountains in the back drop. Both days were a blast and both are great trails that all groups really enjoyed.
The participants were able to relax and enjoy their downtime at the Red Cliffs Lodge and Resort which is located in a canyon east of Moab and is nestled next to the Colorado River. The location makes for the perfect setting for visitors from all areas of the world to know and realize that they are truly in one of the country's most famous vacation destinations for a reason.
Expedition Moab 2010 was a huge success, if you would like information on a group event like this for your company, group or off road club please send us an email and someone will be happy to contact you with details. We'll hope to see you out there on the trails!