Once again we had the pleasure of being involved with Jeep for the new Jeep Liberty KK launch that is took place in Terra Haute Indiana, just south of Indianapolis. The previous year at the same time we were out on the famous Rubicon trail south of beautiful Lake Tahoe for the release of the new JK Wrangler. There's a thrill to have the opportunity to see these vehicles up close and personal before most folks have the chance to go to the dealership to see what the new model is like in person.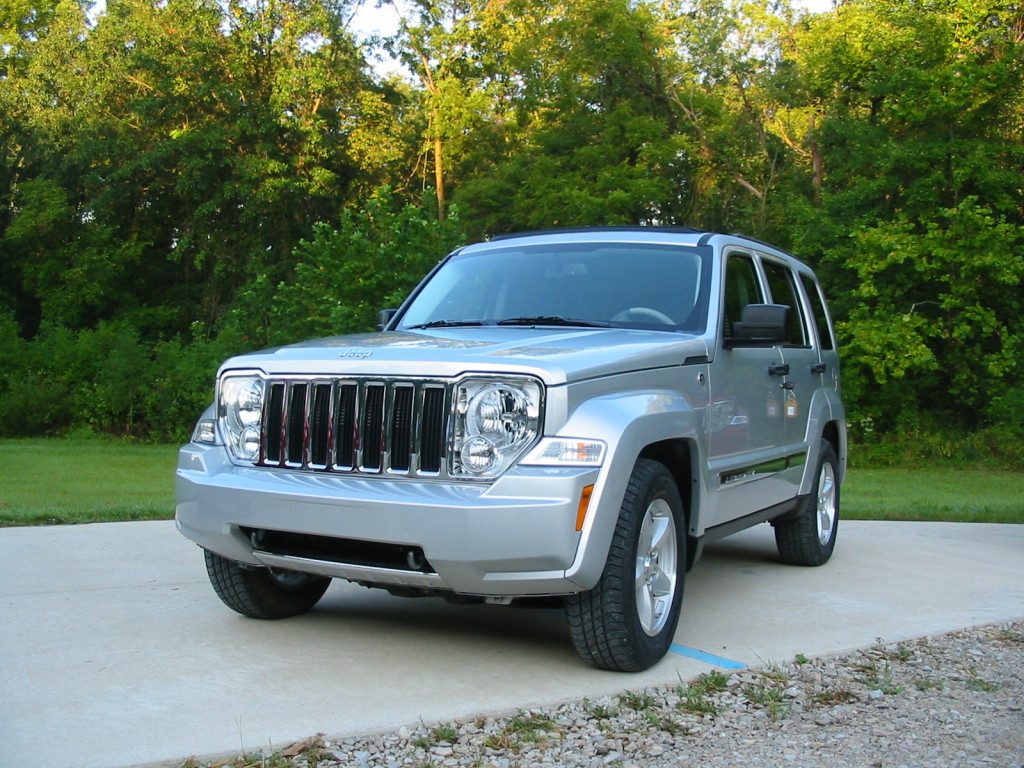 Although there have been mixed reviews by many about the Jeep Liberty KJ's we are now starting to see many more of them out on the trails. Now that they have been out for a few years there are more after market products available for them and many that bought them for other purposes are finding out that they do have capabilities and do fine for most family outings on the trails.We did have a chance to get an early peek at these while wheeling out in Moab the year before. Of course it was clad in the usual black vinyl covering to keep prying eyes and those with cell phone cameras from getting any spy shots that may not have been invited. We had a chance to chat with these guys for awhile before we all headed out of the trail in pretty much one group. As we followed the new KK's out we noticed they wheeled surprisingly well as stock vehicles.
Now Indiana in the summertime is not exactly the same as spending a month in the Sierra Nevada's but it worked well since the launch was being held at the Red Bird Off Road Park outside of Dugger, Indiana. This was a great opportunity to see another one of the nation's wheeling parks. With less and less public land we have to appreciate the fact that people are involved in a sport they love enough to buy land and allow these places to be turned into a wheeling paradise, otherwise be out of luck for a place to wheel in many parts of the country. This is actually land that is owned by the state and monitored by the DNR, the park it's self is operated by volunteers who also happen to be a few of our trail guides.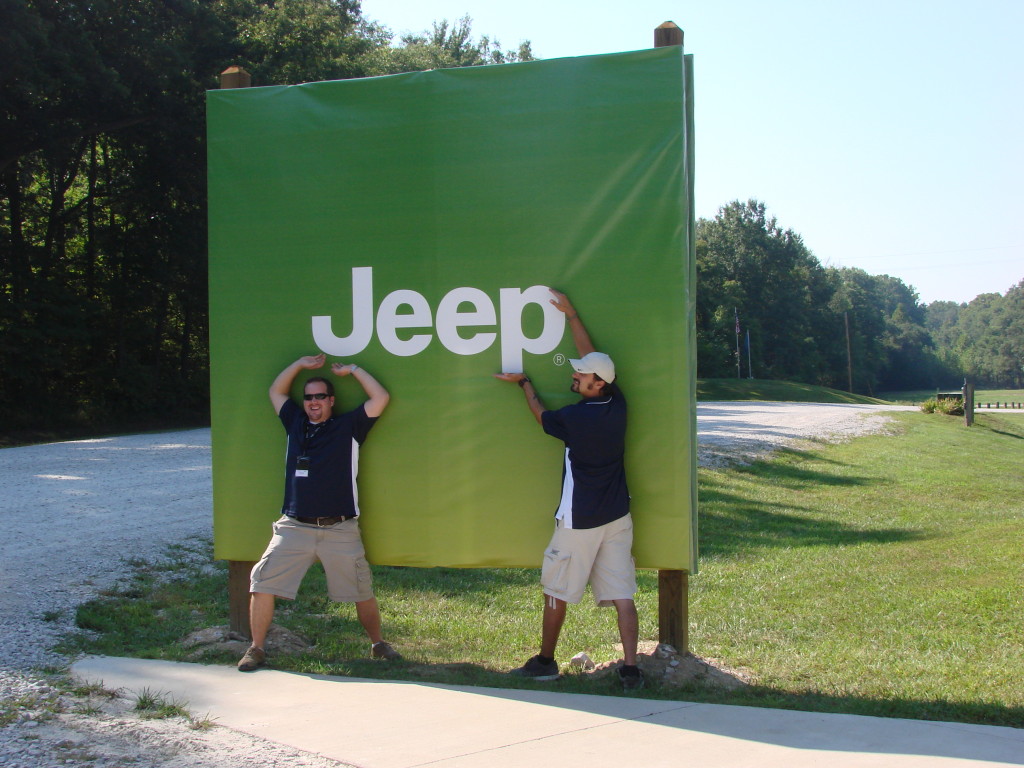 Some of the great characteristics of this new Liberty are the new additions such as the Hill Descent Control; this function allows the vehicles own braking system to control the speed of the vehicle (depending on what gear your in) as it descends down steep grades. You literally don't have to touch the brakes; the system does it all for you. Another great idea and part of the system is the Hill Hold; this function allows you to stop on a hill that you may be climbing and need to stop for one reason or another and allows you around two seconds to adjust. What that means is that once you use the brake to stop the vehicle you can remove your foot and the vehicle will stay in place for approximately two seconds without you having to hold the brake. The description mentioned may make you think; "why would I want that"? When you actually get to see it used in person it really is a neat and useful function.
Thanks to Jeep for another great product and the continued progress that they continue to bring to the industry. Also a special thanks to the folks at Red Bird for their efforts and their hospitality. They have a great park and are considering doubling the size of their operations form 1,000 acres to more than 2,200. The park consists of tight, treed trails, hill climbs and descents, off camber obstacles and they are now in the process of putting in a rock garden that is not for the squeamish! If you are any where around Indiana or this part of the country and are looking for a place to go wheeling I highly recommend you check out Red Bird, you will not be disappointed. Red Bird was the main story in a recent issue of Off Road Adventure Magazine touting the areas great park.